Solution that opens equal opportunities for all qualified Contractors, saves Condo Management time and makes Condo Services Quality and Price Better
Transparent bidding process ensuring fairness
DISCOVER QUOTES
Our Platform provides services for
Condo Directors and Managers
More Bids means wider choice of Contractors –more qualified bidders and competitive pricing! It is FREE service for Condominiums!



FREE SIGN UP
SIGN IN
Owners and Tenants


Hire a Contractor for your Condo small projects. Just Verified Contractors. Just a Competitive price.



FREE SIGN UP
SIGN IN
Service Providers and Condo Employees
Showcase your or your company's skills, get an access to Condo tenders and get hired by a Condominium or by a Service Company

FREE SIGN UP
SIGN IN
How it works for Directors?
How it works for Owners/Tenants?
Place your project and get your Service with the best Contractor for the best price
Get Condo Contractors Competing for your projects!
TRY NOW
Our Condo Business Intelligence Solution includes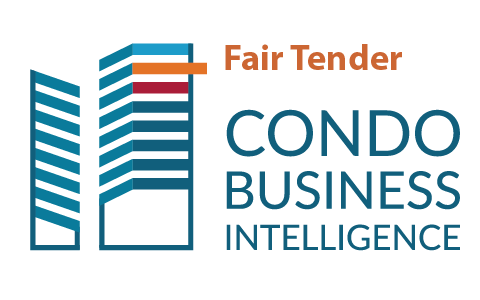 condo-fairtender.ca